WiRED Begins Ambitious Project in the Amazon
by Allison Kozicharow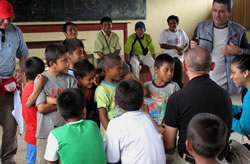 Click image to enlarge
WiRED just took a giant step towards ramping up its Community Health Information (CHI) Center programs in South America with a new project in Peru. WiRED Director Gary Selnow, Ph.D. recently returned from visiting the small village of Galilea, deep in the Amazon jungle. After testing CHI modules in Galilea, WiRED plans to provide these resources to other communities similarly affected by problems of clean water and nutrition. The training programs will offer face-to-face seminars, demonstrations, taped discussions—and provide WiRED's full CHI e-library covering more than 100 health topics. Further, WiRED will provide the necessary computer hardware and solar power source to operate the equipment.
WiRED board member Ralph Daniels said, "Providing computer-based, health training in the remote regions of the Amazon is a first for any non-government organization, so we're embarking on something pretty noteworthy here."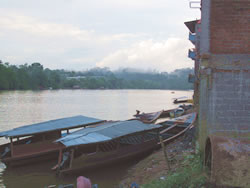 The expedition to Peru began when the Polus Center invited WiRED to address health issues in Galilea. In Peru, Polus' current project offers assistance to land mine victims and creates awareness about land mine safety. WiRED also has worked with the Polus Center in Nicaragua and other Central American countries. Dr. Selnow accompanied an international group of about sixteen people—including Polus director, Mr. Michael Lundquist, and Polus chief operating officer, Dr. Theresa Kane. The group also contained a long-time colleague of Polus and WiRED, Mr. Santiago Castellon. Members of Peru's Contraminas and a senior official of that organization, Mr. Wilyam Lúca, were members of the group, along with Peruvian physicians. Their journey took them on a short plane flight, a long bus trip, a lengthy car ride on dirt roads, and a 4.5 hour boat trek on the Amazon.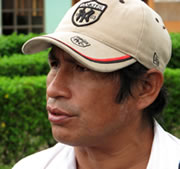 Dr. Selnow said, "We worked with local people to learn about the most common health issues. Many health problems involved contaminated water and resulting gastrointestinal problems that lead to diarrhea and often dehydration. Children are especially affected by illness and dehydration. People also suffer from nutrition problems. In addition to these problems, people here experience similar health issues that face people everywhere."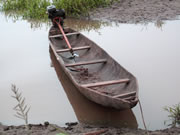 Galilea has a small primary care clinic, but for secondary and tertiary care, the villagers must travel by boat for hours. Especially under these conditions, prevention and healthy behaviors are important in heading off illnesses. WiRED's belief that community health begins with knowledge is particularly relevant here. Knowledge of health behaviors, warning signs, first aid, and other basic health-related issues are central. Our computer-based information and health education programs will be the only sources of health information.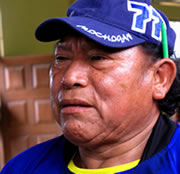 WiRED Board Chair Anthony Hodge said, "The people of Galilea have serious health problems that can be addressed with modest behavior changes. Behavior change can be stimulated through education, and that's where WiRED comes in. This project will address wide-ranging health issues in Galilea, with an emphasis on clean water and nutrition—the basis of many health problems in this isolated village and others like it."
Layout by Brian Colombe.