PRINT
WiRED International Receives Grant from Medtronic Foundation
BY KRISTEN GARABEDIAN; EDITED BY BERNICE BORN

W
iRED International has received a significant two-year grant from the Medtronic Foundation as seed money to launch the Center for the Development and Distribution of NCD (Non-Communicable Disease) Education Programs. This Center will field requests for health training programs from outside organizations, grow WiRED's current Community Health Information (CHI) e-library, and act as a health education distribution center, allowing WiRED to expand its heart disease and diabetes training programs in developing regions.
Click here
to view
the NCD Center
development and
distribution system.
While WiRED's team of program developers (physicians, medical editors, imagers, and technicians) has been steadily building a comprehensive e-library of medical training programs, the new center will allow WiRED to build more multimedia features into its training modules; expand the number of topics for physicians, nurses, and community health workers; and develop a more rigorous and far-reaching distribution system for all training programs. Through the NCD Center, WiRED will disseminate training materials in and beyond the countries we currently serve, by way of the Internet and portable storage media. The portable media offer critical information bridges because many remote locations served by WiRED are without Internet connections; we say they're beyond the last mile of Internet access.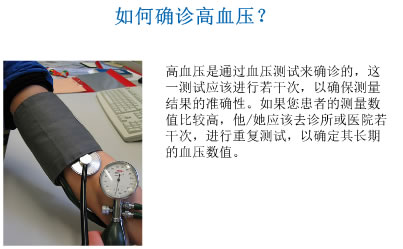 From WiRED's hypertension training module.
A recent case exemplifies a useful feature of the new center. In 2012 a team of U.S. cardiologists, affiliated with China California Heart Watch, based in Yunnan Province, China, asked WiRED for training material on hypertension. Coincidently, we had just updated our hypertension module. The doctors previewed the module, liked it, and at their request, WiRED prepared it in Mandarin. Within weeks of the initial inquiry, we sent the completed module electronically to Yunnan. That program now serves as the training foundation for 10,000 rural physicians in China.
The same U.S. cardiologists then wanted to teach rural doctors in Yunnan about infant heart murmurs. The cardiologists wrote the content, and WiRED constructed the new module, adapting content and adding illustrations, sound files, and quizzes, and sent the finished product electronically back to Yunnan. That module now trains thousands of Chinese physicians.
From physician echocardiogram training module.
Shortly after, WiRED adapted an English version of that heart murmur module and delivered it to Kenya, where physicians now use it to learn about detecting heart murmur in infants. So, a module developed by WiRED and written for China now serves doctors in Africa and soon will serve people in many other regions. This shows how a module created in one location can be disseminated globally to address the needs of populations in other continents.
The efficiency of this approach is worth noting: There is no need to create new heart murmur training tools for hundreds of other medical communities. Material developed for one location can be adapted to local conditions and distributed to all locations.
WiRED's NCD Center will extend technology and the health application of technology into remote and developing areas, where this kind of innovation is a breakthrough for instruction about heart disease, diabetes, and other NCDs.
WiRED's NCD Center program module is now available free of charge to all NGOs, universities, local governments, and others working in developing countries and remote areas. WiRED is offering these innovative training tools in three forms:
Modules we have already created.
New modules written by people in the field.
New modules written by WiRED experts.
The NCD Center also will make it possible for WiRED to adapt and widely distribute an extensive collection of diabetes training programs. A comprehensive training series has already been developed, and we are now preparing a new collection aimed at three audience levels: 1) physicians and nurses, 2) community health workers, and 3) patients and ordinary people who seek a basic knowledge of an illness.
Using content and expertise from a number of sources, writers at the NCD Center will create interactive health care training programs that save lives in developing regions around the world. Along with WiRED's team of program developers (physicians, medical editors, imagers, and technicians), we call on our network of partner institutions such as the University of California at San Francisco, George Washington University, the Arizona Cancer Center, and medical professionals around the world when special expertise is required.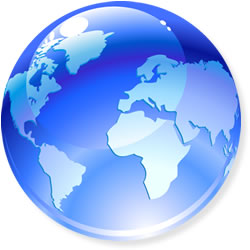 Now in its 15th year, WiRED International provides medical and health care information, education, and communications in developing regions. The Medtronic Foundation was created in 1978 and is charged as the primary channel for Medtronic's strategic giving, with the majority of grant programs thoughtfully aligning with the company's commitment to improve access to quality health care. The Medtronic Foundation and WiRED have been working together since 1999, when the two organizations first brought health care information to Croatia, Bosnia, Kosovo, and other Balkan Countries. WiRED is pleased to begin this exciting new phase of our partnership.
WiRED's CHI Library

WiRED's CHI library offers cutting-edge training materials that cover more than 160 critical health topics for developing and war-affected regions worldwide. These interactive training modules educate people about prevention and treatment of infectious and non-communicable diseases. They also cover topics such as maternal care, child nutrition, alcohol and substance abuse, hand washing, clean water and much more. WiRED's CHI modules are written at varying levels of complexity to make them understandable for all members of a community, from doctors and other health care professionals to ordinary people with no prior health care knowledge. Voiceovers are available for people who cannot read.