PRINT
Get Free Health Information from WiRED
BY ALLISON KOZICHAROW AND BERNICE BORN

C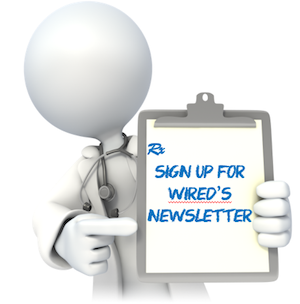 limate change, yellow fever in Brazil, this year's severe influenza season, a newly released module on postpartum depression — these are all topics of recent stories posted on WiRED International's website.

Share WiRED's Newsletter!

WiRED wants to spread the word about global health issues that increasingly impact all of us. We would like to share our free health-education tools that help people understand and prepare for infectious diseases and chronic conditions.
We are grateful to you for being a loyal subscriber. Because you enjoy getting WiRED's newsletter in your email, why not share it with others?
It's easy! Just forward this article to a friend and suggest that they sign up for our mailing list.
We at WiRED plan our web stories around a variety of subjects. Our aim is to promote our organization's mission to bring vital medical and health education, free of charge, to underserved communities around the world.
Every article is edited, reviewed, emailed as a newsletter to our subscribers (see sidebar) and posted on our Facebook page.
The web stories inform readers about health problems surfacing around the world and new and updated health education modules in WiRED's ever-expanding e-library. We cover global health programs and offer global audiences innovative tools such as an upcoming app that will allow people anywhere to build a health education library on their own laptops — for free.
In addition, WiRED's web articles present a series on our history, emphasize the importance of the One Health program, spotlight people at WiRED, mark health observances around the world and in the United States and run editorials on pressing global issues.
Take a minute to enjoy some of WiRED's past and present web stories. Here are samples:
Help us promote WiRED! Post our web stories on your social media pages and encourage people you know to subscribe to the WiRED newsletter.