PRINT
WiRED International Launches 20th Anniversary Video
BY ALLISON KOZICHAROW AND BERNICE BORN

W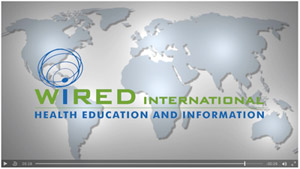 iRED International is excited to announce the release of its 20th anniversary video.
Watch as WiRED's mission and history come to life in this six-minute video made possible through the efforts of WiRED board member Virgil Scudder.
What does the video say about WiRED? Dr. Richard Carmona, 17th Surgeon General of the United States, speaking at WiRED's 20th anniversary event this October, described the organization in these words:
"If I'd had the WiRED equivalent as Surgeon General, I could have changed the world. Because you have a distribution network, you have intellectual property, you have content that nobody else has. And you reach the world. And this is more than just a bunch of good people doing nice things for poor people. It's much bigger. This is health diplomacy."
WiRED's video story begins in 1997 with a photo of Vukovar, Croatia, a small city on the Danube shattered by four years of war. Gary Selnow, Ph.D., was teaching at the University of Zagreb on a Fulbright grant when a U.S. Embassy official asked him to train schoolteachers to use the Internet, which was then brand-new. Dr. Selnow got the teachers online, and suddenly, after years of isolation, they could access vital and current information and connect with people in the outside world. At that moment Dr. Selnow realized how powerful this new technology could be in connecting disenfranchised populations, and WiRED International was born.
The WiRED video guides the viewer from 1997 Croatia to today's global landscape as it shows how WiRED provides free computer-based medical and health education to underserved communities around the world. The video features WiRED's programs, which offer more than 400 peer-reviewed, evidence-based training modules, which enable people to take responsibility for and contribute to their own health. WiRED has developed an entire series on large health topic areas such as infectious diseases, mother and child health, cancer, diabetes and HIV, and it has translated more than 100 modules into Spanish, French, Mandarin, Portuguese, Arabic, Armenian and other languages. All modules can be accessed online and downloaded to laptops and tablets — without charge.
Dr. Carmona concluded his speech by saying this about WiRED:
"They are the best anonymous organization I have ever known. Extraordinary. Nobody has done this. And they did it on a shoestring budget. And they overcame every barrier imaginable and have touched the lives of millions and millions of people and continue to do so."
WiRED invites you to watch the video and to share it with your colleagues, friends and family.

Meet WiRED's Video Production Team
WiRED thanks the team of talented volunteers who made this video possible.
Virgil Scudder (Writer-Producer)

Virgil Scudder is a writer-producer, media trainer, and executive communications coach and consultant now based in Miami Beach, Florida. From 1990 to 2012 he headed Virgil Scudder & Associates in New York City, after a long career in broadcast news and agency public relations. He is the author of "World Class Communication: How great CEOs win with the public, shareholders, employees, and the media," which was chosen as one of the best business books of 2012. His "In the C-Suite" columns published in the PR Strategist recently won a Society of Professional Journalists award for Magazine Commentary and Criticism. Virgil serves on various non-profit boards in the fields of medicine, education, and public relations. He has been a member of the WiRED board of directors since 1999.
Jon Ecklund (Editor)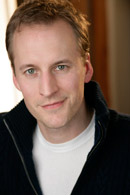 Jon Ecklund is the owner and producing director of Dream Out Loud Media. His well-rounded experience as a director, editor and actor make him uniquely qualified to combine video production with the art of storytelling. In more than 25 years of work in the production of on-camera commercials, Jon has worked in nearly every aspect of production on campaigns for Volkswagen, Wendy's, BMW films, Verizon and more. He has an M.F.A. from the Yale School of Drama, and a B.F.A. from the University of Texas at Austin. Jon also produced 36 live theatrical productions during the first three years of Yale Cabaret Hollywood, where he is a founding member. More of his work can be seen at www.dreamoutloudmedia.com.
Fiona Jones (Narrator)

Fiona Jones is the creative director of Dream Out Loud Media and brings more than 25 years of experience as an actor, writer and producer to her work. As a voiceover professional, Fiona has recorded hundreds of commercials, industrials, promos and animation projects. She is a founding partner of Manhattan Theatre Source and the creator of The EstroGenius Festival, now in its 17th season. She was also a producing partner on the Tony-nominated Broadway production of August Wilson's Radio Golf. Fiona has a B.F.A. from the University of Texas at Austin, and has completed a term at Oxford and an M.F.A. from The University of North Carolina at Chapel Hill.
Kate Hodge (Original Narrator)

Kate Hodge is an actor whose credits comprise numerous TV shows from thirtysomething to The Good Wife and movies such as Rapid Fire and the recently released and critically acclaimed Beach Rats. She is also a film producer, whose work includes the movie The Perfect Stranger. Kate is a long-time WiRED volunteer, who has lent her voiceover talents to WiRED's Rheumatic Heart Disease Animation.
Paul Moody (Audio Engineer)

Paul Moody is a Dolby engineer, who provided sound engineering for WiRED's 20th anniversary event. He is a WiRED volunteer who also handled all the voiceover engineering for WiRED's Rheumatic Heart Disease Animations in English, Spanish and Portuguese. In addition, Paul engineered the voiceovers in WiRED's Spanish-language modules.
Ken Scudder (Production Coordinator)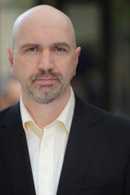 Ken Scudder is a writer and communications consultant who specializes in message development, communication training, writing and editing, and crisis communication. For three years he worked on Capitol Hill as a communications director, first with Congressman Mike Honda of California, then with Representative Alan Grayson of Florida, and most recently as the Democratic communications director for the U.S. Congress Joint Economic Committee. During the prior 22 years he prepared corporate spokespeople, politicians, athletes, individuals, and heads of not-for-profits for their interviews by the media. He delivered presentations ranging from one-on-one meetings to keynote addresses, and taught how to communicate before, during and after a crisis. Ken was a co-founder of the boutique media training firm Virgil Scudder & Associates and had bottom-line responsibility for VS&A's business operations. He created and coordinated its training programs and served as the primary writer and editor of the company's website, newsletter and blog.