August 19 Is World Humanitarian Day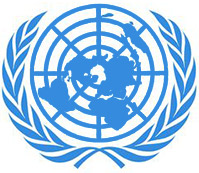 WiRED International joins organizations and people all over the world in celebrating World Humanitarian Day.
The General Assembly of the United Nations (UN) named August 19 World Humanitarian Day to mark the anniversary of the bombing of their headquarters in Baghdad, Iraq, in 2003. This same explosion also damaged WiRED's Medical Information Center at the Spinal Cord Hospital in Baghdad (see sidebar).
The theme for this year's observance is "Inspiring the world's humanity."
UN Secretary-General Ban Ki-moon says, "In a world that is ever more digitally connected, each of us has the power and
responsibility to inspire our fellow human beings to act to help others and create a more humane world."
People often view humanitarian work only as health professionals flying in during epidemics or crises. WiRED believes a key element of health in action in low-resource communities is for the people themselves to take a role in public health and in the prevention of disease. The WiRED training programs give them the tools to do so. Health education may not appear as dramatic as a daring rescue, but it saves countless lives.
WiRED's ever expanding team inspires our work every day. With only a handful of paid staff members, WiRED relies on volunteers and partners without whom nothing we do would be possible.

WiRED Medical Information Center at the Spinal Cord Hospital in Iraq
In June 2003 WiRED Director Gary Selnow, Ph.D., oversaw the implementation of a computer technology and training program for medical students in Baghdad under a joint initiative between the U.S. State Department and Iraq's Bureau of Educational and Cultural Affairs. This program was designed to bring Iraqi doctors up to date on medical information after they had been isolated for more than 10 years.
After the hospital was severely damaged in the 2003 blast, WiRED received a grant from the Christopher Reeve Foundation to rebuild the facility. The grant also helped fund the dissemination of information on the diagnosis and treatment of spinal cord injuries.