PRINT
WiRED International Observes World AIDS Day
BY ALLISON KOZICHAROW AND BERNICE BORN

D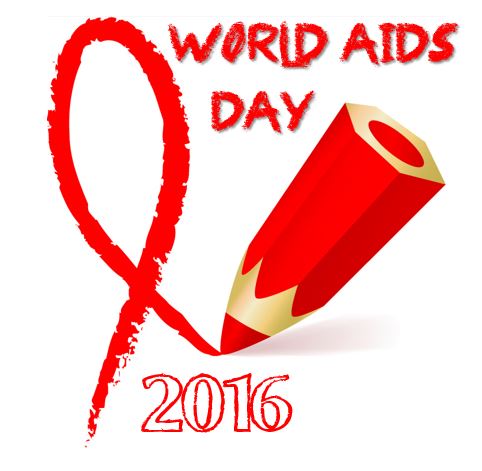 ecember 1 is World AIDS Day. This year the World Health Organization (WHO) has issued new guidelines for self-testing. Despite real progress in stopping the AIDS epidemic, "Millions of people with HIV are still missing out on life-saving treatment, which can also prevent HIV transmission to others," said Dr. Margaret Chan, WHO's Director-General.
HIV/AIDS continues to pose a major global public health issue. WHO reports that HIV has claimed more than 35 million lives so far. Although there is no vaccine or cure for HIV/AIDS, antiretroviral therapy (ART) drugs can allow an infected person to lead a healthy and productive life. As the sidebar describes, treatment also reduces the amount of virus in the body and so helps prevent transmission.
WHO reported that between 2005 and 2015 the proportion of people with HIV who learned of their status increased from 12% to 60% globally. As a result of this increase in HIV testing worldwide, more than 80% of all people diagnosed with HIV are now receiving ART treatment.
WiRED International offers a series of 15 modules on HIV/AIDS. The material covers basic information, understanding the diagnosis and next steps, daily living with HIV, HIV-related infections and cancers, treatment, caring for someone with AIDS at home, HIV information for children and for teens, prevention of mother-to-child HIV transmission and nutrition for HIV-positive people.
United Nations Secretary-General Ban Ki-moon said, "Let us pay tribute to all those who have lost their lives to this disease by renewing our resolve to stand for justice, access and greater hope around the world."

HIV Facts
HIV stands for human immunodeficiency virus, which attacks a person's immune system. The HIV virus cannot be cured, so a person who is HIV-positive will always be HIV-positive. The virus infects immune system cells, which then spread to other cells. The loss of immune cells means that the body can more easily get other infections and diseases. AIDS (Acquired Immune Deficiency Syndrome) is the final stage of HIV infection.
HIV is spread through certain body fluids such as blood, semen, pre-seminal fluid, rectal fluids, vaginal fluid and breast milk. HIV is not spread through air or water, tears, sweat, shaking hands or sharing dishes or drinking glasses. Needle-sharing when injecting drugs, tattooing with unsterilized needles and transfusions of tainted blood can trigger HIV. Mother-to-child transmission is a real concern, because HIV-positive pregnant women can give the virus to their babies in the womb, during birth and through breast feeding.
HIV prevention consists of either abstaining from sex or practicing safe sex, which means using condoms correctly, being responsible, staying sober and choosing monogamy. Treatment also helps prevent transmission to others by reducing the virus in a person's body.


ART Treatment for HIV
Treatment for HIV includes anti-retroviral therapy (ART), medication that people living with HIV take to stay healthy. ART reduces the amount of virus in the body, which keeps the immune system functioning and prevents illness. Another benefit of reducing the amount of virus in the body is that it helps prevent transmission to others through sex, needle-sharing, and from mother to child during pregnancy and birth. This is sometimes referred to as "ART as prevention" or "treatment as prevention."
Text taken from Centers for Disease Control and Prevention

Test your Knowledge about HIV/AIDS