PRINT
WHO Presents First Global Report on Antibiotic Resistance
BY ALLISON KOZICHAROW AND BERNICE BORN

A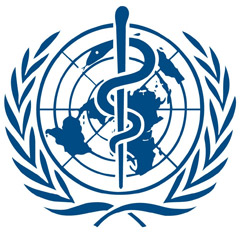 ntibiotic resistance is now a major threat to public health, according to a recent report from the World Health Organization (WHO). Antibiotic resistance occurs when bacteria change so antibiotics no longer work in people who need them to treat infections.
"Without urgent coordinated action by many stakeholders, the world is headed for a post-antibiotic era, in which common infections and minor injuries, which have been treatable for decades, can once again kill," says Keiji Fukuda, M.D., WHO's Assistant Director-General for Health Security.
In a recent story about our tuberculosis (TB) module, WiRED International looked at antibiotic-resistant strains, but TB isn't the only disease now facing serious trouble because of ineffective antibiotic treatments. Treatment for infections such as sexually transmitted diseases, malaria and influenza will also be affected.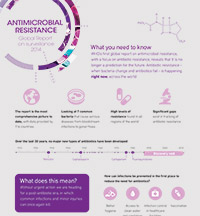 Click image to enlarge infographic pdf
Source: WHO
How can resistance to antibiotics be stopped?
WHO suggests the following strategies targeted to specific audiences:
People must use antibiotics only when prescribed by a doctor, complete the full course of treatment and never share antibiotics with others or use leftover prescriptions.
Health workers and pharmacists must work to prevent and control infections.
Policymakers and industry must strengthen resistance tracking and laboratory capacity and promote cooperation and information sharing.
The WHO report concludes: "The results are cause for high concern, as they document resistance to antibiotics, especially 'last resort' antibiotics, in all regions of the world."

Improving Public Health
As a branch of the United Nations, WHO monitors disease outbreaks and presents information and reports on global health topics and countries' health systems.
WHO's constitution states that, "The extension to all peoples of the benefits of medical, psychological and related knowledge is essential to the fullest attainment of health."
WiRED strongly agrees. We cover a wide range of health topics in our Learning Center. All WiRED materials are free to everyone for download onto computers or flash drives.