PRINT
WiRED International Launches Three-Part Introduction to Cancer Module
BY ALLISON KOZICHAROW AND BERNICE BORN

T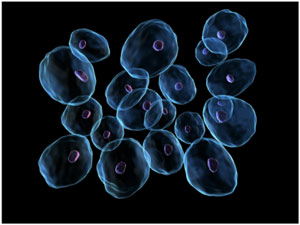 he World Health Organization estimates that the number of annual cancer cases will rise from 14 million in 2012 to 22 million within the next two decades. More than 60% of the world's total new annual cases occur in Africa, Asia and Central and South America.
WiRED International now offers a three-part introduction to cancer in its Health Learning Center e-library. These three modules target grass roots audiences and introduce WiRED's Cancer Series, which covers cancers of the brain, cervix, pancreas, prostate, breast and lung.
Introduction to Cancer Part 1 gives an overview of cancer and describes risk factors, screening, symptoms, diagnoses, staging, treatment, supplementary and alternative medicine, nutrition and physical activity and follow-up care. Doctors often cannot explain why one person develops cancer and another does not. However, research shows that certain risk factors increase a person's chance of getting cancer.
Introduction to Cancer Part 2 describes risk factors for cancer such as aging, tobacco use and exposure to sunlight and ionizing radiation, chemicals, viruses and bacteria. Additional factors are hormones, family history of cancer, alcohol use, poor diet, lack of physical activity and obesity. Part 2 also explains symptoms, screening and lab tests, biopsies, staging and treatments.
Introduction to Cancer Part 3 describes cancer treatments and their effects, recovery and follow-up care after surgery, radiation therapy, chemotherapy, hormone therapy, biological therapy and stem cell transplantation. This part also emphasizes the benefits of good nutrition and physical activity.
WiRED believes that learning about cancer is important for everyone, especially people in underserved communities around the world.
Quiz with Questions from WiRED's Introduction to Cancer Series