PRINT
WiRED Animation Video Increases Visibility of Rheumatic Heart Disease
BY ALLISON KOZICHAROW AND BERNICE BORN

W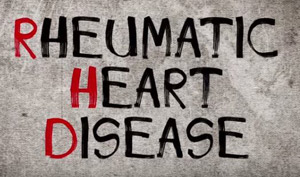 iRED is pleased to announce the release of a rheumatic heart disease (RHD) animation video. In the space of a few minutes, our video describes RHD and explains why it is so serious, why it prevails in underserved communities, and why we need to address it.
RHD is a chronic heart condition that starts with a streptococcus (strep) infection, which can be treated easily with antibiotics. Without treatment though, strep can progress into rheumatic fever, affect the heart, joints and central nervous system, and lead to heart failure and death.
According to the World Heart Federation, RHD affects 15.6 million people, mostly children and young adults in low-resource countries, and it kills 250,000 people a year. RHD is deadly – but preventable at very low cost.
Few in the developing world know about this devastating illness. The WiRED animation is designed to teach people quickly that education is the key to stopping RHD.

The video introduces WiRED's RHD training modules. WiRED, which has been creating unique RHD modules for several years, now offers both a training series on RHD and an echocardiogram training series. The echocardiogram series is in English and Portuguese, and is also being translated into Spanish.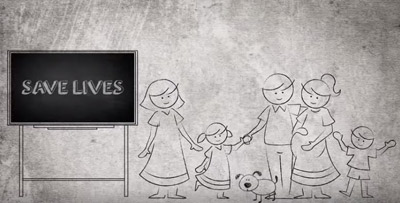 WiRED will distribute the animation to the World Heart Federation and other professional organizations and will showcase it at a cardiology conference in New York City on September 29. The conference is sponsored by RHD Action, a consortium of organizations dedicated to eradicating this illness.
In addition to viewing our RHD video here on the website, people can also watch it on YouTube and discuss it on our Facebook page.
WiRED wishes to thank the many volunteers who put time and effort into writing, editing, coaching and narrating this video. We also salute our animator, Federica Sismondo (see sidebar).

RHD Animator Federica Sismondo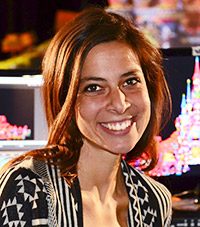 Federica Sismondo is a 3D artist from Rome, Italy, who works on computer graphic (CG) animation. She brings expertise in 3D modeling, animation, motion graphics, post production and projection mapping. After a few years in Rome, Federica worked in an animation studio in Melbourne, Australia. She then went to the MBA Production Studio in Irvine, California, where she worked on projects ranging from Disney theme park shows to projection mapping and 3D productions. Today Federica is a freelance CG artist who specializes in 2D and 3D modeling and animation. Her many national and international projects include animation for theater events, concerts, and television shows.