PRINT
WiRED International Warns: Polio Still Lingers
BY ALLISON KOZICHAROW AND BERNICE BORN

T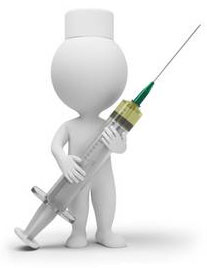 he history of poliomyelitis, or polio, proves the life-saving value of vaccination. Throughout the first half of the 20th century polio paralyzed hundreds of thousands of people, mostly children. Today polio has been 99% eradicated, but that last 1% remains a challenge.
Polio is endemic in three countries, Afghanistan, Nigeria and Pakistan, where weak health systems and poor sanitation prevent elimination of the disease. The danger is that polio can spread from these countries and infect children in other countries that have less-than-adequate vaccination programs.

Read More


WiRED's Polio Module describes polio and its symptoms, risk factors, causes, transmission, prevention and types of vaccine. Polio is a crippling and potentially deadly infectious disease caused by a virus that travels from person to person. Because polio has no cure, vaccination is the best way for people to protect themselves and stop the spread of the disease.
Centers for Disease Control and Prevention Director Tom Frieden, M.D., M.P.H., said, "As long as there's still polio anywhere, every country needs to continue to act as if polio could get reintroduced."
Take a Short Quiz from WiRED's Polio Module