PRINT
WiRED Board Member, Dr. David S. Alberts, Retires
from the University of Arizona Cancer Center
BY ALLISON KOZICHAROW AND BERNICE BORN

W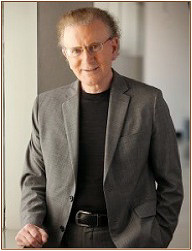 Dr. David S. Alberts
Source: University of Arizona
Cancer Center
iRED International honors David S. Alberts, M.D., upon his retirement. Dr. Alberts is a Regents Professor of Medicine, Pharmacology, Nutritional Science and Public Health at the University of Arizona College of Medicine, and Director Emeritus of the University of Arizona Cancer Center (UACC), which he helped found in 1976.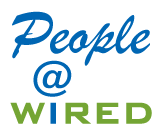 UACC recognized Dr. Alberts' achievements on May 8 during an event that included a scientific symposium and a tribute, called "Celebrating a Stellar Career," by colleagues, patients, friends and family. Throughout his professional life, Dr. Alberts has focused on translational cancer prevention and treatment research. The emphasis of his laboratory-based and clinical research has been on the chemoprevention and treatment of such diseases as cancers of the breast, colon, ovary and skin.
WiRED board member Suellen Crano, Ph.D., said, "Dr. Alberts has dedicated his life to winning the war on cancer and to making cancer warriors' lives better during their battles. I can attest to that firsthand."
Dr. Alberts, a longtime WiRED board member, has personally reviewed or has arranged reviewers for WiRED's Health Learning Center cancer modules. He will continue to oversee new cancer modules and will play a leading role in the creation of WiRED's mesothelioma series. WiRED is grateful for Dr. Albert's invaluable services and wishes him well in his retirement.
WiRED Director Gary Selnow, Ph.D., said, "All of us at WiRED are grateful to Dr. Alberts for his significant input to our cancer training programs. Dr. Alberts is a towering figure in cancer research, whose career in medicine and education has over the years inspired many young physicians and researchers. We are privileged to have his guidance, and we are inspired by his belief in our work."

About Dr. Alberts

Dr. Alberts received his M.D. degree in 1966 from the University of Virginia School of Medicine. He interned at the University of Wisconsin, before becoming a clinical associate in medical oncology at the National Cancer Institute's Baltimore Cancer Research Center. Dr. Alberts was a resident in internal medicine at the University of Minnesota and then served on the faculty of the University of California, San Francisco. He joined The University of Arizona College of Medicine in 1975.
As a clinician and scientist, Dr. Alberts saw the impact that skin cancer had on Arizona communities. He envisioned having a center at the University of Arizona that would bring together clinicians, laboratory scientists, behavioral researchers and educators to address the increasing incidence of all forms of skin cancer. His vision led to the founding of the UACC Skin Cancer Institute in April 2007 with its mission of preventing and curing skin cancer.
Dr. Alberts has written or co-authored articles in more than 540 peer-reviewed publications, and has written 100 book chapters and 60 invited articles. He has edited or co-edited nine books and has served on the editorial boards of multiple scientific journals. He received the American Society of Preventive Oncology's Distinguished Career Award in 2004 and the American Association of Cancer Research's Pioneer in Cancer Award in 2014.