PRINT
WIRED Releases Module on Menopause
BY ALLISON KOZICHAROW; EDITED BY BERNICE BORN

A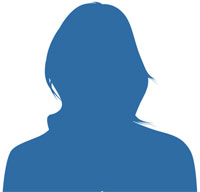 healthy menopause is key to a woman's well-being as she ages.
To that end WiRED International now offers a module on menopause as part of our women's health series.
Menopause is when a woman's menstrual period stops permanently. This module provides a guide for what to expect and ways to stay strong and healthy in the years around menopause.
WiRED's menopause module discusses symptoms, perimenopause, osteoporosis, diet, exercise, mental health and more. The course describes the relationship between menopause and smoking, alcohol/drugs and sexuality and underlines the importance of adult immunization and screenings for blood pressure and bone density. The module addresses the relief and treatment of menopause thorough hormone replacement therapy, prescription and over-the-counter medications and surgery.
The burden of aging is an issue at the forefront of global health. Between 2010 and 2050, the number of older people in low-resource countries is projected to increase more than 250 percent, compared with a 71 percent increase in developed countries. Ninety-five per cent of this future growth will occur in low-resource countries, with an increasing number and proportion of women aged 45 and over; their number will exceed 700 million before the turn of the century.
Women live longer than men on average, but have poorer health status. Education on menopause helps ensure healthy aging for women.
Check out the Menopause module at WiRED's Learning Center.
Take a Short Quiz on Menopause with Questions from WiRED's Module.