PRINT
Holiday Greetings from WiRED
BY ALLISON KOZICHAROW AND BERNICE BORN

W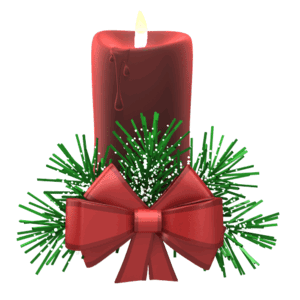 iRED International would like to wish all the joys of the season to our team of volunteer physicians, medical editors, imagers and technicians along with a host of other volunteer medical experts who develop our health modules. We wish all the best of the season to the many people who have donated to our cause, enabling us to provide cost-free health education programs to people in low-resource regions.
WiRED's board of directors and staff extend holiday greetings to the medical professionals, community health workers and people in developing areas who have used our training programs to improve community health.
We salute the volunteers in the WiRED global family who help deliver our training programs to grassroots populations. Our work would not be possible without this dedicated network of people who give their time and talents to help those in need. Our volunteers are not paid and often go unrecognized for their humanitarian work. We have volunteers in the United States and in every country we serve, and all of our Governing, Advisory, and Honorary Board members serve on a voluntary basis.
We at WiRED acknowledge volunteers everywhere, who help charitable organizations work for the benefit of underserved communities, and whose invaluable gifts allow small humanitarian nonprofits like WiRED to accomplish much with limited financial resources.
We want to recognize by name just a few of the many people who have donated their time and expertise to the programs WiRED has offered in 2015.
Volunteers from WiRED's Programs
| | | | | | | | | |
| --- | --- | --- | --- | --- | --- | --- | --- | --- |
| Karen Adamyan | | Michael Constantine | | Saul Hamond | | Satine Manukyan | | Janet Scheel |
| Zulfah Albertyn | | Brian Colombe | | Artashes Harutyunyan | | Mery Meliqyan | | Virgil Scudder |
| David Alberts | | Robert A. Corrigan | | Anthony Hodge | | Diana Miribyan | | Gary Selnow |
| Nevio Andreata | | Brian Crano | | Jane Hodge | | Nune Mirzoyan | | Saad Shakir |
| Mary Andreata | | Suellen Crano | | Kate Hodge | | Paul Moody | | Mariam Sargsyan |
| Hasmik Azibekyan | | William Crano | | Armine Hovannisian | | Alissa Morson | | Gail Singer-Chang |
| Arpine Baghdoyan | | Lillian Dajoh | | Naida Jakirlic | | Melanie Murgor | | Federica Sismondo |
| Sebouh Baghdoyan | | Ralph Daniels | | Joseph Kado | | Gayane Norikyan | | Christopher Spirito |
| Carlos Barrios | | Peter Dekker | | Varazdat Karapetyan | | Thabani Nyani | | Andrew Steer |
| Andrea Beaton | | Remmert Dekker | | Amanda Keeler | | George Olale | | Anne Marguerite Stevens |
| Anne-Sophie Beraud | | Sarah Dekker | | Allison Kozicharow | | Magdalyne Odhiso Onglinjo | | Hovig Takukyan |
| Bernice Born | | Robert Detrano | | Gene Kwan | | Denis Onyango | | Yen-Len Tang |
| Joachim M. Brown | | Robyn Dreibelbis | | Matt Lang | | Miriam Othman | | Gagik Tarasyan |
| Stephen Browning | | Lewis Eigen | | Prasanga Lokuge | | Philip Pumerantz | | Rosaura Templin |
| Erin Baker | | Patty Emma | | Chris Longenecker | | Diana Purucker | | Elizabeth Touma |
| Richard Carmona | | Daniel Engelman | | Rosa Traxede Lopez | | Bruce Purucker | | Tom Turkle |
| Maire Casey | | Charlotte Ferretti | | Duncan Matheka | | Soham D. Puvvada | | Mary Ann A. van Dam |
| Santiago Castellon | | Elizabeth Fine | | Mariana Mirabel | | Bo Remenyi | | Sameer Verma |
| Lony C. Castro | | Kristen Garabedian | | Ara Nahabedian | | Adam M. Robinson | | Larry Vitale |
| Peter Chin-Hong | | Anahit Gevorgyan | | Sr. Bernadette Nealon | | Jeanne Robinson | | Caroline Watson |
| Elaine Christian | | Devon Graham | | Robert Northrup | | Natalia Ruiz | | Elmarie Wendel |
| Mihaly Csikszentmihalyi | | Tatjana Grgich | | Ann Mangold | | Anita Saxena | | E.J. Welch |
| Sheldon S. Cohen | | George Guszcza | | Kevin Mark | | Craig Sable | | Liana Yefremyan |
| Jack Condon | | Jennifer Halling | | Mariam Manucharyan | | Mnatsakan Sargsyan | | Anna Yeung |