PRINT
Global Resolution Spotlights Rheumatic Fever and Rheumatic Heart Disease
BY ALLISON KOZICHAROW; EDITED BY ELIZABETH FINE

T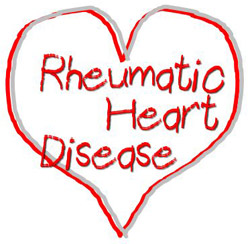 his spring the World Health Organization (WHO) unanimously adopted a global resolution calling for action to prevent rheumatic fever (RF) and rheumatic heart disease (RHD).
The WHO resolution marks the first time that RF and RHD have been recognized as a health priority on the global stage, even though RHD affects almost as many people around the world as HIV.
RHD Animation
This animation is a valuable learning tool for children and adults alike. We urge you to take a few minutes to watch it on YouTube and share it with others, especially teachers and parents.
https://www.youtube.com/watch?v=NSJwthP7c9s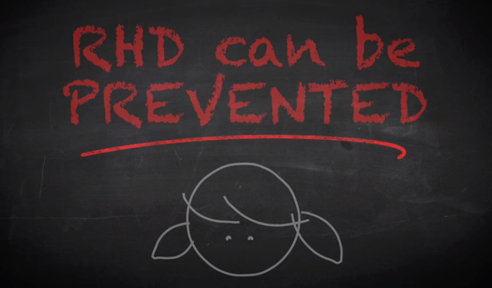 RHD is a chronic heart condition that starts with a streptococcus (strep) infection, which can be treated easily with antibiotics. Without treatment though, strep can progress into RF, impact the heart, joints and central nervous system, and lead to heart failure and death.
Children and young adult women living in low-income countries suffer the most from RF and RHD. The WHO estimates that around 33 million people are currently affected by RHD, with a significant number of them requiring repeated hospitalization and often unaffordable heart surgery.
WiRED offers a suite of RHD educational materials free of charge and available in many languages. WiRED RHD modules include training for general audiences, such as teachers, community health workers and students, and an echocardiogram training for nurses. WiRED also features an animation describing RHD and explaining why it is so serious, why it prevails in low-resource countries and why we need to address it.
Educating people and especially community health workers in underserved communities can prevent RHD entirely. WiRED urges people to keep RHD on their minds by sharing links to its RHD health learning modules and animation with family and friends.

What is RHD?
RHD is a chronic heart condition caused by rheumatic fever. Rheumatic fever is caused by a streptococcal (strep) infection. Treating strep throat with antibiotics can prevent rheumatic fever. Moreover, regular antibiotics (usually monthly injections) can prevent patients with rheumatic fever from contracting further strep infections and causing progression to valve damage. Acute rheumatic fever can affect the heart, joints and central nervous system, and can lead to heart failure and death.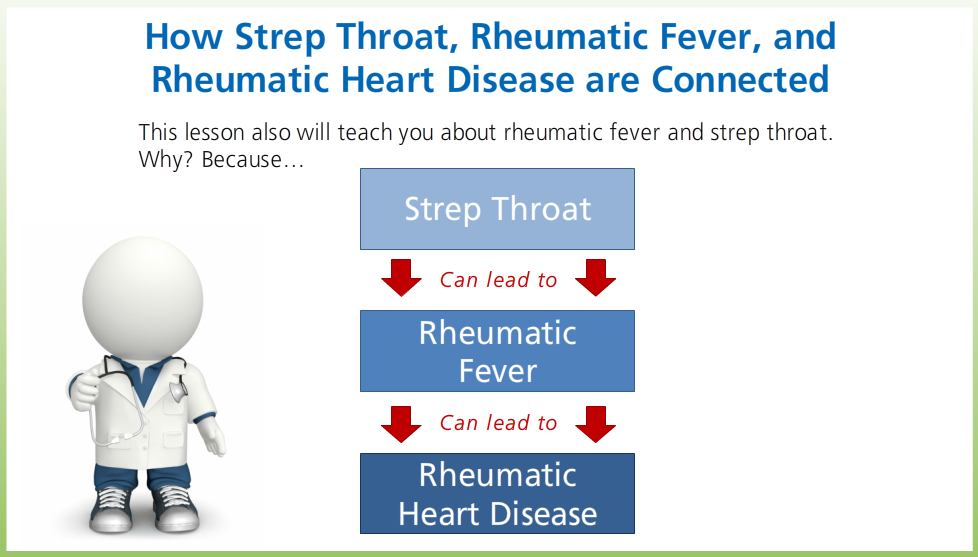 You can download the modules in this story, and all 400+ of WiRED's health modules, through WiRED's Health Module Access Program (HealthMAP) by clicking here. This easy-to-use free program will enable you to create your own customized collection of health learning modules. You can learn more about HealthMAP through WiRED's animation.