Facebook Response to John Oduor Wanjir's Story
BY ALLISON KOZICHAROW AND BERNICE BORN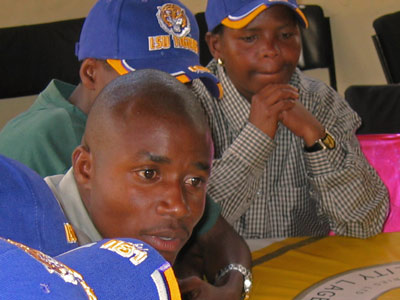 John Oduor Wanjir
Recent WiRED International stories about John Oduor Wanjir and his project using WiRED training materials in Kenya prisons have generated an enormous response of comments on WiRED's Facebook page, with more than a quarter-million reaches. What follows is a sampling of the comments and best wishes offered by people who have been touched by reading about John's good work.
Josephine Irungu stay strong to help our youth out thre am in love with your courage
Beverly Barksdale May God bless you for the vision you had and may it cause a rippling effect to many!!! Stay encouraged young man. Stories like this need to be seen and heard all over
Letso William Selabe Wow wonderful staff indeed
Dicaprio Santangelo God bless to spread the programme not only to prisons but also to other institutions and stake holders deserving this services.
Anthony Basil Oduor Omoro Incredible courage and perseverence for a blessed cause....may you and your team continue be blessed...
Lornah Patoh may GOD give u the strength 2 carry on n on n know that disability is nt inability.
Paul MK Keep on doing gd,u'll recieve lifetime award through ua determination and focus
Nicole McFadden May GOD FOREVER BLESS you and your mission. Through tragedy. You've found triumph.
Lorraine Brown Amen...I find that through our struggles and pain , some how blessings flows out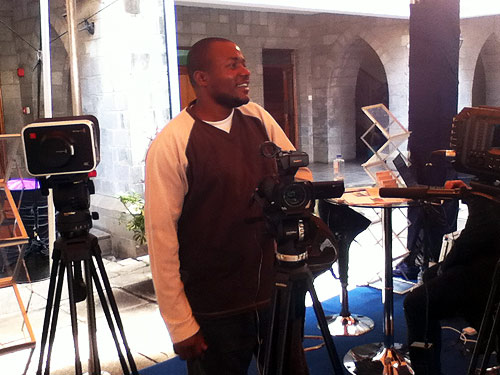 Rose Nakawesa Am from uganda really i want also to in dat group and mai contact
Dianah Wafula thanks 4 ur tireless work may u b blessed abundantly,u r our hero
Aggrey Katimu Congrats bro. Can we share a few things with you in my in-box?
Phanice Ogata Almighty God bless the work of ua critical mind..
Evan Gordon May God bless you always to Eternity congratulations
Anne Bramwel GOOD WORK MR JOHN
ßäshír Mûsåbë Ãräålî Splendid!!!!