PRINT
Asthma, Allergies and Clean Air
BY ALLISON KOZICHAROW AND BERNICE BORN

M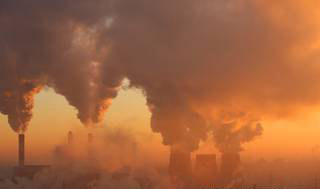 ay is National Asthma and Allergy Awareness Month and Clean Air Month, reminding us that we're entering the season when many people become vulnerable to environmental conditions.
May brings warm spring weather but also misery for asthma and allergy sufferers. To make matters worse, about 70 percent of people with asthma also have allergies. Both conditions are chronic but treatable, and WiRED's free educational modules can help people understand the causes, signs and symptoms, treatments and prevention measures.

Learn More

National Asthma and Allergy Awareness Month
Clean Air Month

Asthma, a lung disease that inflames and narrows the airways, causes recurring periods of wheezing, chest tightness, shortness of breath and coughing. WiRED's modules on asthma, in both English and Spanish, as well as modules on upper respiratory tract infections, including allergies, provide useful information.
Climate change affects breathing for all, but especially for people with asthma and allergies. Climate change results in increased heat, drought and forest fires, leading to more days of unhealthy particulate matter in the air. For example, a recent Baltimore Sun article warns that asthma hospitalizations could rise with climate change.
The American Lung Association's 2016 State of the Air Report found that 166 million Americans live with unhealthful levels of either ozone or particle pollution, putting them at risk for premature death and serious health effects like lung cancer, asthma attacks, cardiovascular damage and developmental and reproductive harm.
Wired believes everyone deserves to breathe healthy air. May is a good time to raise awareness about clean air and respiratory conditions such as asthma and allergies.